The results of selecting a folder or using a filter to search for an item will be displayed in Item View. Unless you specify otherwise in the filter, all files that apply to the filter will be displayed in all levels below the selected folder.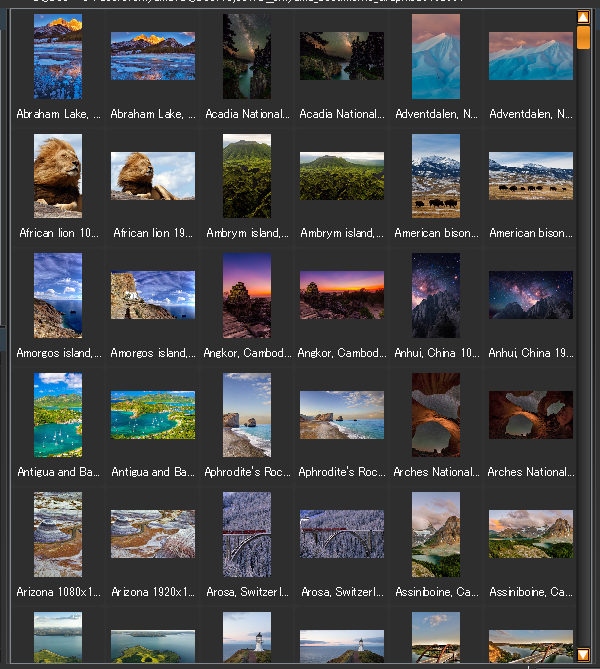 If an item appears in red
The item may appear in red. In this case, the item information is recorded in the project's database, but the file is not found.
If it is correct that the file is missing, e.g. by deleting the file, you can remove the information from the project's database by selecting the item in red and doing "Delete from index".
View types
There are two types of display format for Item View. One is the thumbnail view and the other is the list view.
You can use the pull-down menu in the status bar at the bottom right of the window to change the display.
Preview
By double-clicking an item in the thumbnail view, the Viewer will open and you can view the item.
You can also view item by selecting the item in the thumbnail view and right-clicking and selecting Preview.
Although DigDoc does not provide the original functions for file viewers and editing functions, it does have a function for linking with applications so that you can operate using your favorite tool.
DigDoc uses the following software as our default viewer. A huge thank you to the developers for creating such great software.
Viewer can be specified in the setting items (File> Settings).
Open with Explorer
To open the specified folder in Explorer, select the item in the folder view or thumbnail view and right-click and select "Open directory with explorer".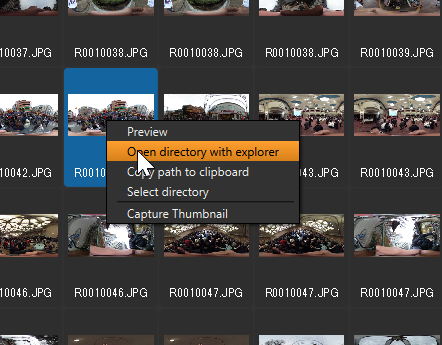 Copy File Path to clipboard
You can copy the file path of the selecting the item in folder view or thumbnail view by right-clicking and selecting "Copy path to clipboard".
Select directory
If you select an item in folder view or thumbnail view and right-click on it and choose "select directory", you can focus on the file's location in the folder tree on the left.
Integration with Applications
You can select items in thumbnail view and drag and drop them to other applications.
This allows you to open the file using your favorite application.