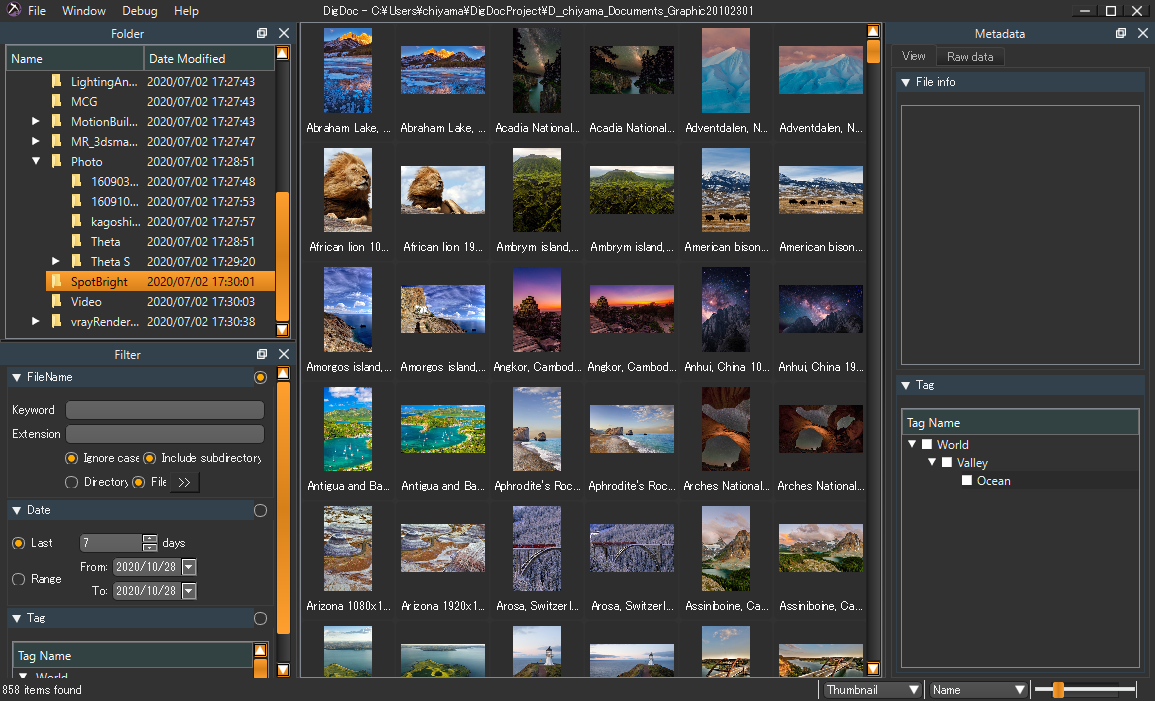 This page describes the DigDoc interface.
Folder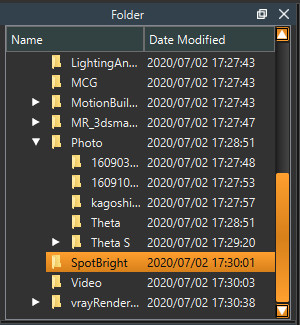 Displays the folder hierarchy of the currently open project.
Filter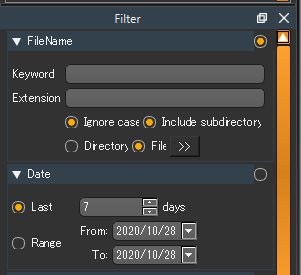 Specify the search criteria for the item
Tag
Specifies the tags to use when searching for the item
Item View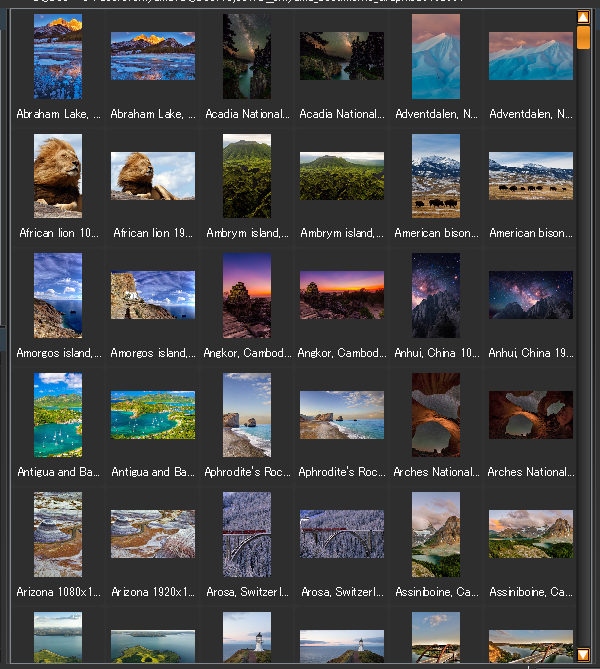 Displays the items you searched for.
Metadata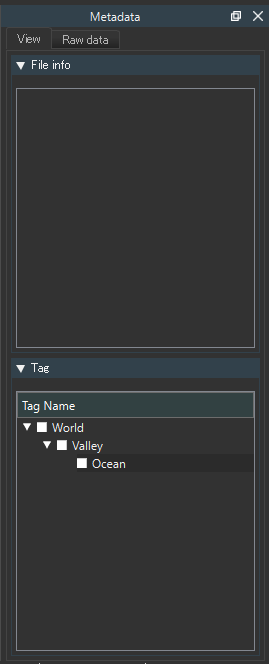 Displays the information of the selected item in Item View.
Status Bar

You can specify what is displayed in Item View with the tools at the bottom right of the window. From the left, you can choose between "Thumbnail View" and "List View", the display order, and finally, the size of the thumbnails.